Official Tony Moore Zombie Pocket Knife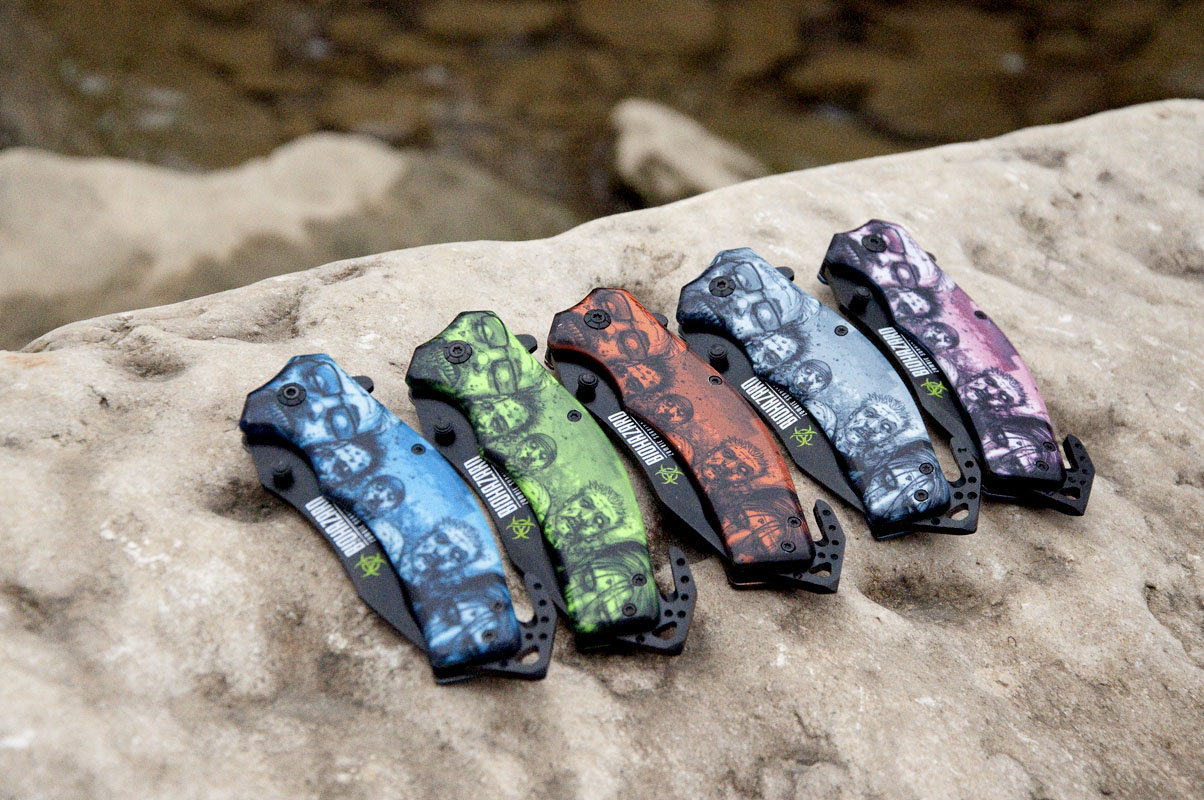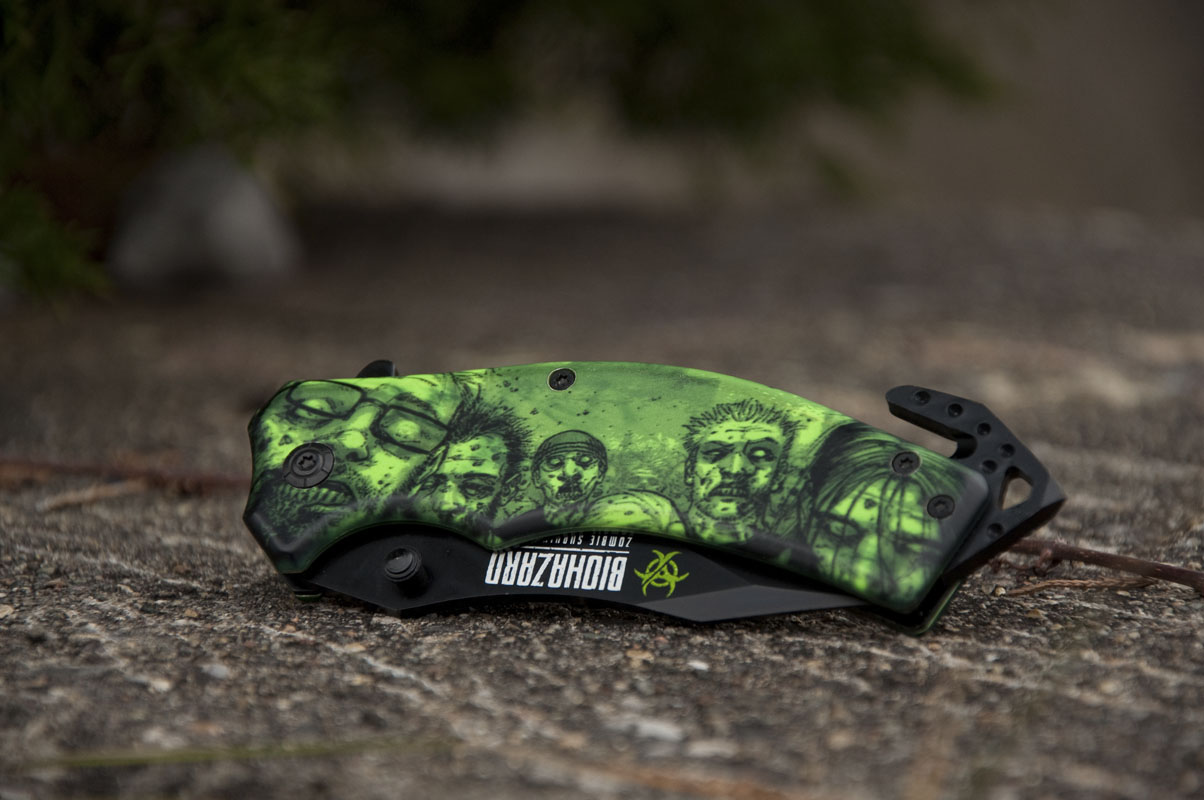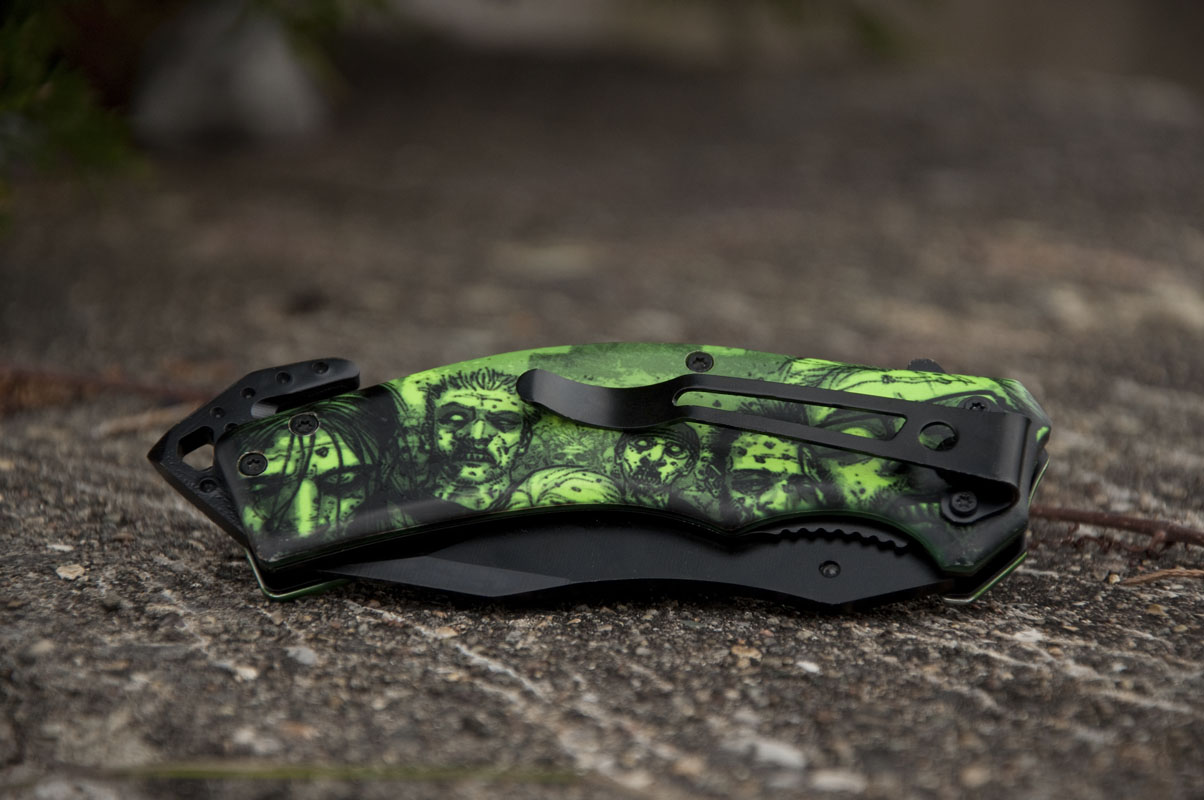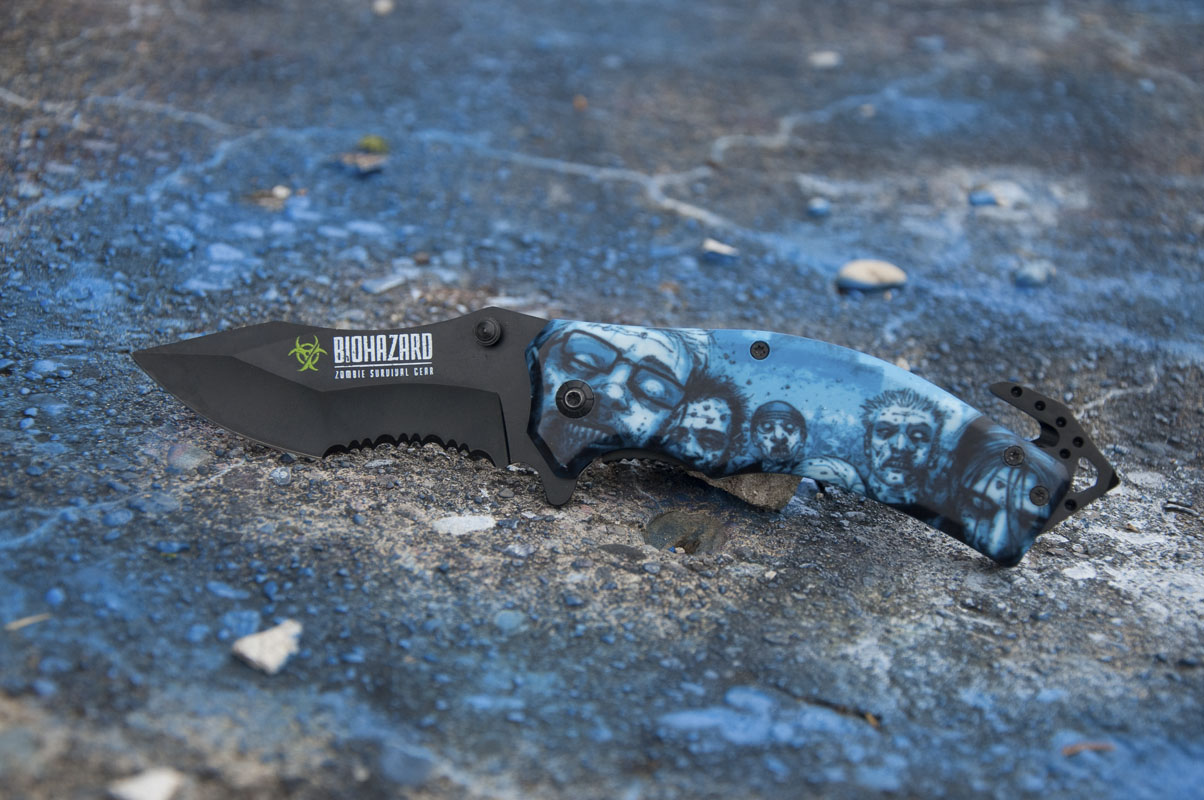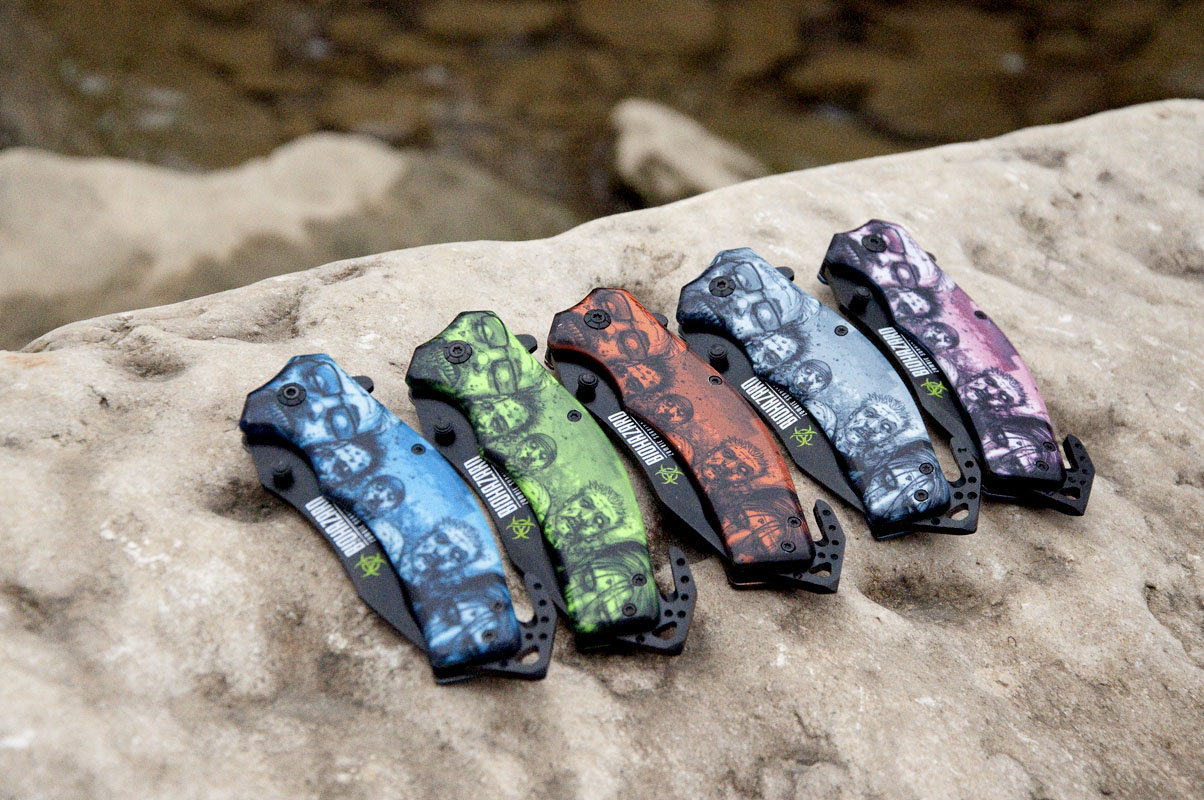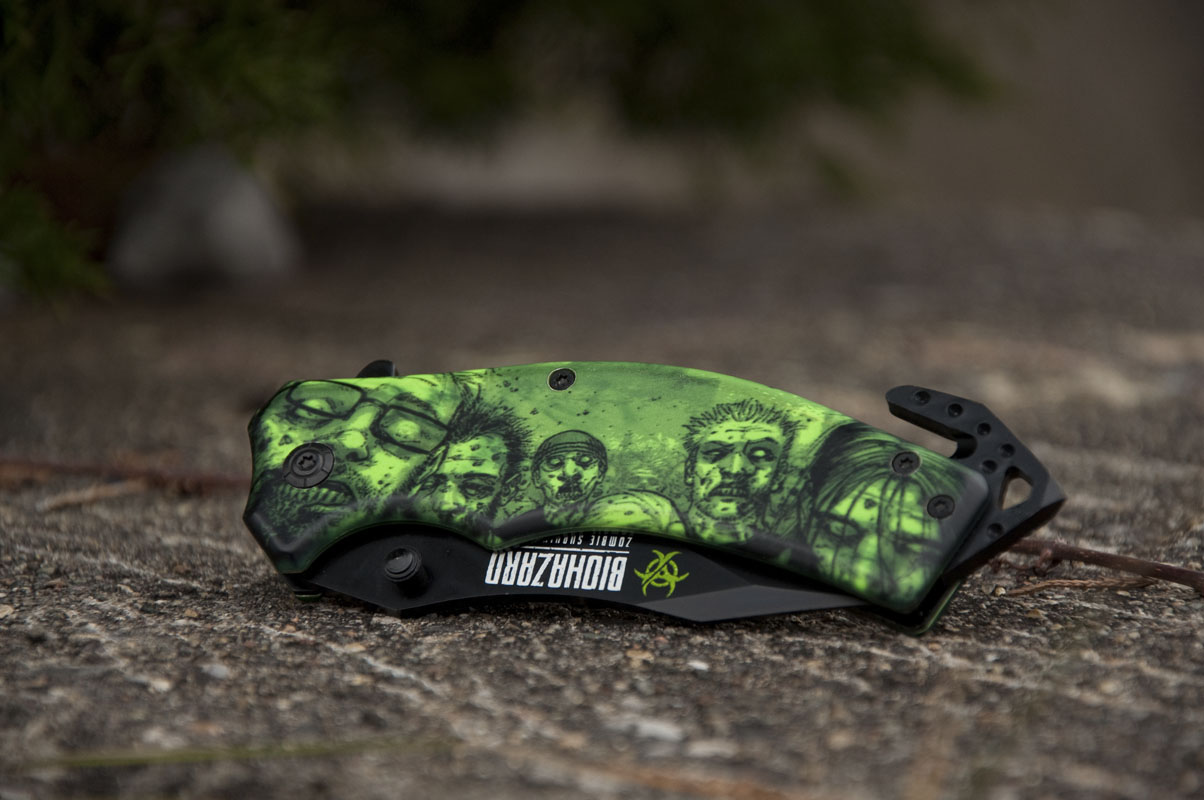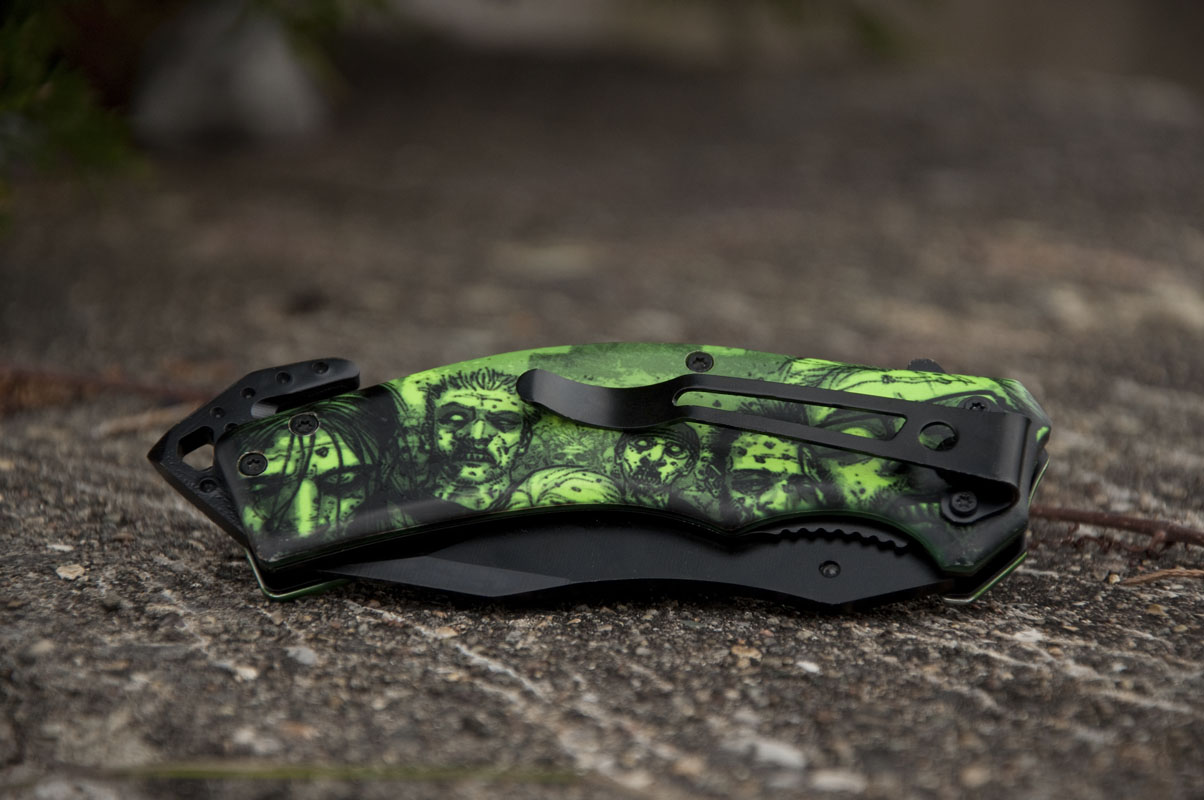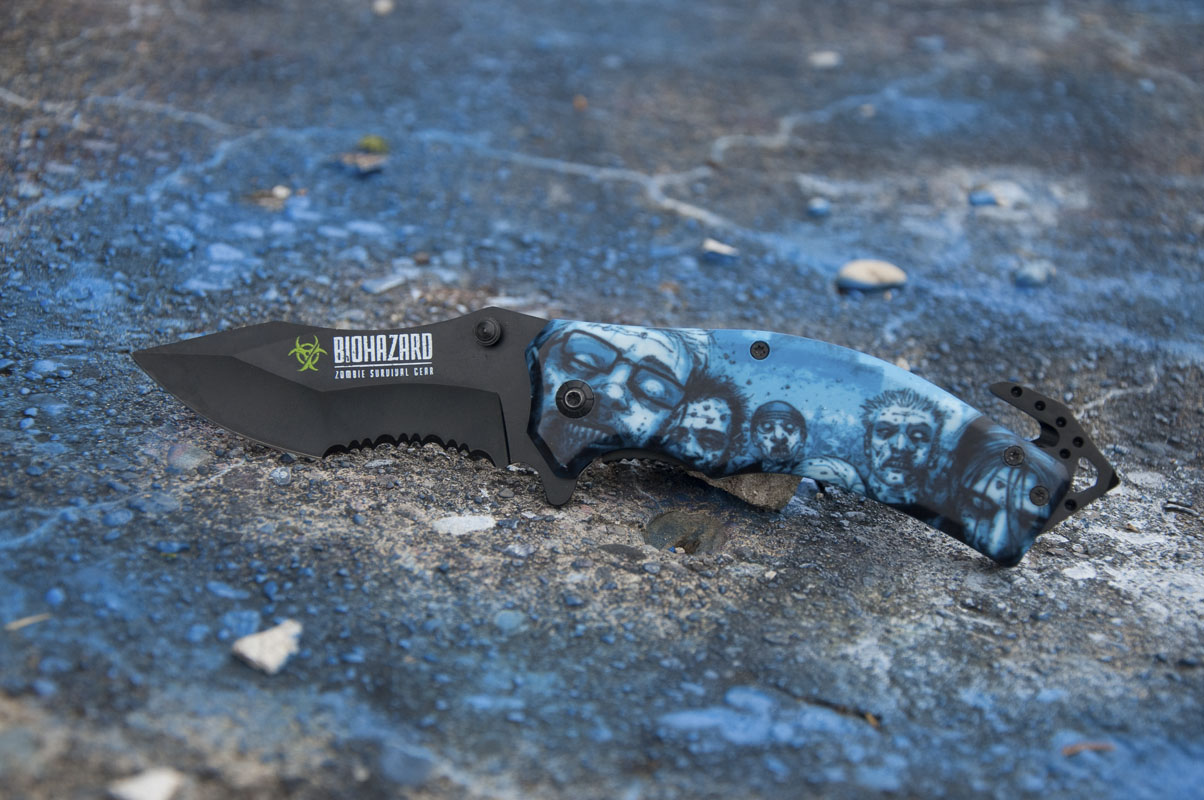 sale
Official Tony Moore Zombie Pocket Knife
A good knife is one of the most versatile and indispensable tools in the world. Every man, woman, and child should have one. So, it might as well look awesome, to boot!
These BIOHAZARD: Zombie Survival Gear knives are officially licensed, bearing my Zombie Horde image in Green, Grey, Blue, Pink, and Orange.
Assisted Opening Rescue Knife. 3.5" black stainless steel part-serrated blade with recurve cutting surface. Cord Cutter, Glass Breaker, and Lanyard Loop in handle, metal clip. 8" open. 5" closed.

Every knife comes with an autographed Certificate of Authenticity.